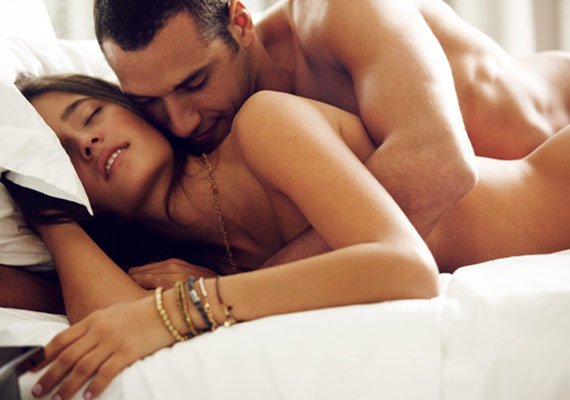 Let's face it – a relationship definitely gets stronger with some good ol' loving! Couples who have an active sex life are happier and become more emotionally connected as the days pass by. To put it in a nutshell – the more, the merrier! Various instances have surfaced that bear scientific proof that the frequency of sex positively impacts your health, so if you indulge in it every day, you will enjoy excellent health and fitness.
Here goes – take a look:
Lowers risks of prostrate cancer
Harvard Medical School has conducted a study that produced evidence that men who ejaculate more often, have less chances of developing prostrate cancer. The odds come to a whopping 22%, which makes it definitely worth a try to get in the sack with your man every night!
Look younger than your actual age
Did you know that a researcher and clinical neuropsychologist David Weeks carried out a study where people had to guess the ages of 3,500 European and American women and men? It was discovered that individuals whose ages were estimated incorrectly by 7 to 12 years were having sex 3 times a week as compared to the control group who were doing it twice. The latter group not only looked younger, but was happier and more confident about their sexual identity as well.
Chances of conceiving go up
When you finally plan a family and it doesn't seem to happen, no matter how meticulously you outline the dates most favorable for conception by conducting ovulation tests, drop everything and be spontaneous. Doctors often say that detailed planning and outlining puts unnecessary stress on the couple and consequently lowers the possibilities of conceiving. However, if you have sex in a relaxed manner every night, the chances of getting pregnant automatically gets a boost. Sex on a daily basis also prepares your immune system for pregnancy.
Reduces blood pressure
In 2005, a study showed astonishing results that people who had a healthy and regular sex life had lower blood pressure and responded better under situations of extreme stress than those who didn't.
Heal from a cold faster
Researchers at Wilkes University in Pennsylvania have found that the more sex you have, the greater amount of antigens like immunoglobulin A are released by your body, which effectively help to combat infections like cold and cough, thus keeping you healthy, wealthy & wise!
There you go – now you have scientific evidence too, which gives you yet another reason to sustain a daily and passionate sex life with your partner.